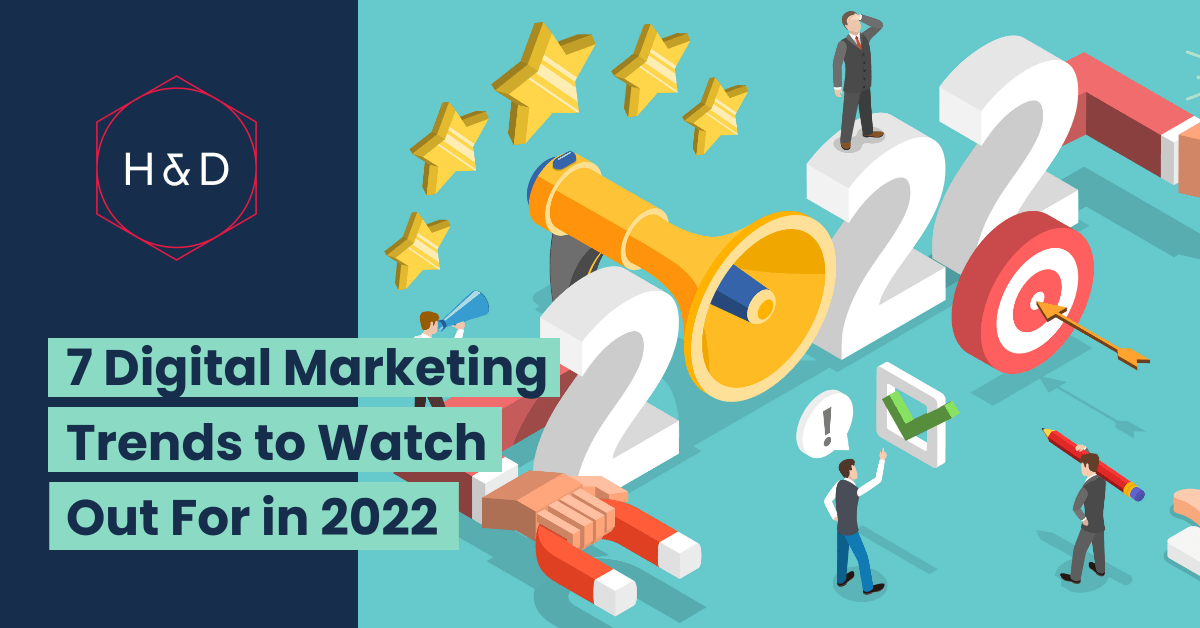 We're barely a few months into 2022, but the trends that will shape digital marketing this year are already becoming apparent. To help narrow down the list of what to tune into, we've covered 7 key digital marketing trends to watch out for in 2022. Read on to discover where the ever-changing digital landscape is headed - and what dynamic developments might benefit your business.


1. First Party Cookies
Cookie collected data has come under scrutiny recently, specifically with the passing of the EU's GDPR and California's CCPA privacy laws. Both laws limit how companies can use customer data and forewarn the loss of third-party cookies trailing customer browsing behaviour around the internet.

And while the introduction of privacy laws requires a re-targeting rethink for marketers, it also means companies will need to rely on customer data collected by first-party cookies - data generated from the websites you visit, and not from other domains via linked ads, AKA third-party cookies.
Plus, as well as being mindful of how they collect their data, businesses will need to think carefully about how they use it.


2. No Code Websites
From quick execution to exceptional customer experiences, there are many reasons why no-code websites are a must-have in 2022. And the best part is, no know-how, no problem!
Using a visual editor, it's never been more accessible to create fully customisable websites in familiar ways - by scrolling, clicking, dragging and dropping. Plus, no code websites like Squarespace and Wix are forever improving how users can build websites without writing any code - from uploading videos directly to your SquareSpace website, to custom design animations in Wix.
And 'no-code' isn't just a trend in website development. There are also tools like Outgrow and Ceros which allow you to build interactive experiences, quizzes and calculators, without needing to code a single line. Which leads us to the next trend:


3. Interactive Content
From online calculators, quizzes, and polls to virtual reality and 3D images, interactive content creates unique customer experiences. And not only is interactive content marketing fun and entertaining, but it also helps to boost engagement rates.
Providing customers with an opportunity to personalise and participate in your content can help them connect with your brand in a deeper way, as well as create opportunities to collect valuable information via first-party cookies (see above). Plus, it's on the rise. From interactive infographics that reveal answers with a click, to choosing your own storyline line in films on Netflix - expect to see more creative ways for customers to participate with your brand in 2022.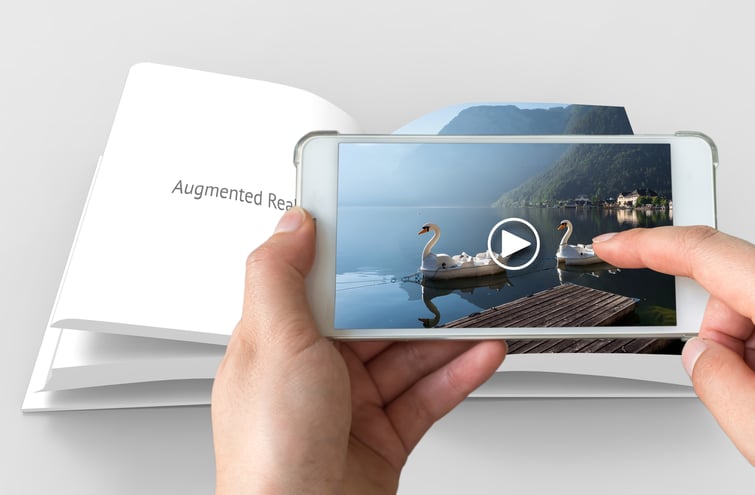 4. Visual Search
Speaking of interactivity, visual search allows users to take a photo and upload the image for search comparison. Screenshots can also be used to prompt a search. And much like digital culture changes the way humans interact, visual search will change the ways people utilise the online world.
Just like Google and Amazon, Pinterest has already developed its own visual search engine. It's as simple as taking a photo of your friend's new shoes, uploading it, and voila, a slew of similar sneakers appears from Pinterest's internal library. And with Pinterest's Lens visual search tool used to complete up to 600 million visual searches each month, opportunities for businesses, particularly those in clothing and home decor, to market their products visually look set to grow.


5. Live Video...and Live Shopping!
With Instagram unveiling Live Rooms (the ability to go live on Instagram with up to three people), in March 2021, live video is expected to rise - and not only on Tiktok. Again, it's the ability to connect interactively with customers that is a major drawcard, and social media companies are offering businesses an opportunity to create highly engaging, live, content.
With growing trends in all things interactive, it's no surprise that even e-commerce is shifting. Live shopping is exactly that, shopping with your host, online, in real-time. Online hosts can demo products and styles, respond to questions and queries in real-time, promote discounts and recommend styles - all on platforms such as Facebook, Instagram, Amazon and Alibaba's Taobao, popular in China. It's like home shopping but in real time.
Now, developers are beginning to integrate e-commerce with social media and the rise of influencer endorsement will only grow.




6. Voice Commerce
Another driving digital force set to impact businesses is the growing use of voice commerce. Voice commerce makes online shopping even easier and more convenient - and the best thing is, you don't need to own a smart speaker to use it.
Voice-activated shopping is not a new concept. However, voice commerce is one of the digital marketing trends that continue to grow and is set to reach $40 billion in the US this year. For businesses, this means optimising brands, products and services by building an online store, and presence, compatible with voice search. Or for smaller businesses, choosing compatible integrative voice technology that's a good company fit.


7. Augmented Reality (AR) and Immersive Technology
Inserting digital objects into real-life video capture is a game-changing way for brands to immerse customers in an interactive brand experience. Expect to see further marketing tool developments in the field of AR, where instead of placing a virtual Ikea chair in your living room, you can capture an entire 3D plan of that same room and redesign it using an app.


What can I do to stay on top of Digital Marketing Trends?
Keeping up with digital trends doesn't need to be scary. If you'd like to learn about more winning ways to help your business realise revenue with technology, subscribe to our newsletter below. We're proud to be HubSpot partner of the year for the third year running and we're passionate about helping businesses transform with technology.