Today is a rather significant one for each of the women at Hype & Dexter. Working in the tech industry is one that has long been dominated by males, and MYOB (one of the leading tech businesses in NZ) has warned that the number of women working in the NZ tech sector is likely to decline over the coming years unless significant, industry-wide action is taken to improve gender diversity. The gender gap has certainly been reduced in recent years (no doubt with a nod towards the #MeToo movement) in sectors including health, education and politics; one need only look at Jacinda Ardern to prove the latter point.
But why then, as Carolyn Luey's report states, is only 23% of the New Zealand tech workforce female?
The answer boils down to there being not enough in the way of female role models. Trouble is, if you can't see yourself in a role-model, you're never going to try and emulate them. So how do you even start to address this issue?
For one, Hype & Dexter make it a priority to ensure role models and diversity have a firm footing in our company. We're privileged to have so many people from all walks of life, and it is this diversity that helps keep us all grounded, be open to other ideas and thinking different to how we usually would if we were kept in echo chambers of people too similar to ourselves.
Tech is a constantly changing industry, and we're proud that over half of our workforce are made up of women, with the company being founded by Romi Dexter. Combine that with a strong belief that positive role models are the key to having more females feeling that they can become involved in the tech world with women they can actually look up to, and you've got a powerhouse for change.
With everyone from working mums with young families to international New Zealand sports representatives all helping to form the team that is Hype & Dexter, we wanted to do something a little special for International Women's Day - and that is to ask each of the kick-ass ladies who work for us how they view working in the tech industry today.
Let's start with none other than our
Director & Founder, Romi Dexter!


Why do you work in tech?
I kind of fell into it originally, but a natural love of being creative, planning, storytelling, solving puzzles and making stuff work drew me in.
What's the best thing about working in tech?
You can make a real difference to businesses and individuals and it's a space where you never get bored, there are always new challenges and new ways of thinking. One of the best things about tech is that it's borderless - it doesn't matter your sex, age, culture or education - if you are passionate about figuring out how stuff works and expanding your knowledge, all of the tools are at your fingertips to grow and excel within this industry. I love supporting people who "aren't technical" realise the power and capabilities they actually have to do things they never thought they could do or be amazing at. By no means is it easy to balance out having two very young children and an intense job like this, but I wouldn't change it for the world.
Couldn't have said it better ourselves.


Next up....it's Kelly Duncan, our awesome Operations Manager
Why do you work in tech?
I feel empowered that I'm working and up-skilling myself on part of the future! Not to mention that helping companies navigate their way through the digital landscape is super rewarding. It's no walk in the park and can get pretty hectic, but it's awesome seeing campaigns come together and clients that are pleased with what's coming their way.
That's awesome!


Let's talk to Karen, our Digital Campaign Manager

Why do you work in tech?
Working in the tech field is a really interesting environment - it's always changing and evolving, and never not exciting. There's always something new to learn, a better way to do things, and unique ways to nail an effective campaign. It can definitely get a bit crazy when there are lots of campaigns going live and things need to happen quickly, but it's a rewarding industry to be in and I wouldn't be anywhere else.


Next up...it's
Maddie Dowe, our Digital Campaign Specialist

What's the best thing about working in tech?
I love learning from like-minded people that have so much experience in an ever-changing field. Granted, it's not without its challenges as technology is constantly changing and improving can make it difficult to keep up to date. Just when you think you've mastered one thing, it's straight on to the next one! It's anything but boring, I'll give you that. I'm also a Blacksticks Hockey player for New Zealand so it can also be a bit challenging to balance a professional career in sport and one in tech - but it always keeps me on my toes.
Awesome stuff!


Moving onto Camilla Wyness, our Creative & Content Specialist

Why do you work in tech?
Funnily enough, I never expected that I would be working in tech at all! It was something I stumbled into and I'm so glad I did. I've always been creative and since I could hold a pencil, I've been drawing and writing stories. And hey, it worked out pretty well to be able to do it for a living, right?
What's the best thing about working in tech?
To be in an industry that is typically dominated by men, be as good as them and hold my ground, and to be able to be creative with purpose. I really love being able to learn how to do things better and smarter from my seniors, and there's nothing I love more than having an idea in my head, plucking it out and painting the proverbial canvas using tech to bring it to life. Figuring out how to make something beautiful is my modus operandi, and as tech was once something I shied away from, I now embrace it wholeheartedly to try and learn as much as I can (even if it changes again next week).
Nice stuff! Next up...
We're talking to Della Maku, our Digital Conversion Specialist
Why do you work in tech?
The tech industry is mostly male-dominated and has been for a long time - and it feels great and empowering to be working alongside males and knowing that I am performing just as well as them. The possibilities of what you can achieve in this industry are endless, it's consistently changing and creating new ways to complete tasks much better and faster than before.
What's the best thing about working in tech?
At Hype & Dexter there is no division. The leadership team are supporting in my learning journey and I feel like I'm part of a team.


Awesome stuff! Now we're talking to
Ayesha Ahmed, our Digital Conversion Specialist
Why do you work in tech?
Working in the tech allows us to stand equal in an industry that is mainly dominated by men. At Uni I studied Business Information systems, and it was interesting to find that most lecturers were male as well as students, and that not many females take the paper as they feel as if they won't make it far in the industry. Not only is this completely wrong, but at the same time it's not easy to change a mindset once it's there. However, working at H&D, you don't feel a divide at all and you feel that women can do what men can, sometimes even better than them.
What's the best thing about working in tech?
Being surrounded by other women who work in tech! Working at H&D shows that there is no divide between how seniors see us juniors, and that they view us on an equal platform. That all means a lot, and also helps encourage us to always be willing to learn and how we see things.
Nice stuff! Now we're talking to
Olivia Baloghy, Client Services Director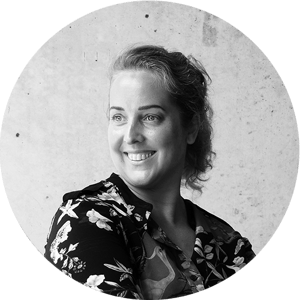 Why do you work in tech?
Marketing tech felt like a natural extension of my career - after working for years in ad agencies I wanted to move into something more progressive and future facing, so here I am!
What's the best thing about working in tech?
Overcoming that feeling that you have to be a complete tech-brainiac to work in this industry. There are loads of roles for a range of different folks within tech, it's not all about having technical expertise. As a result, I see a much wider range of people in our industry, which really challenges perceptions on what tech looks like. And of course, big ups to the ladies amongst us!
And that brings our stories to a close for now! We're a super proud bunch and thrilled to have so many awesome women working at Hype & Dexter and making it the place that it is today. We for one hope that the tech industry will continue to inspire more women to be part of the industry and change the landscape; and so far that future is looking bright.